Andrew Hancock's Artistic Steampunk ceiling light fixture
This Steampunk ceiling light is amazing. Andrew has incorporated mahogany, vacuum tubes, pocket watch parts, steam valves, steam gauges and antique style light bulbs in his design.
I like the way the vacuum tube are mounted around the edge of this Steampunk light fixture. This piece is so well done that it could easily be a prop on Steampunk movie set.
You can see Andrew's images here: Steampunk Ceiling Light
Steampunk Light Fixture Pictures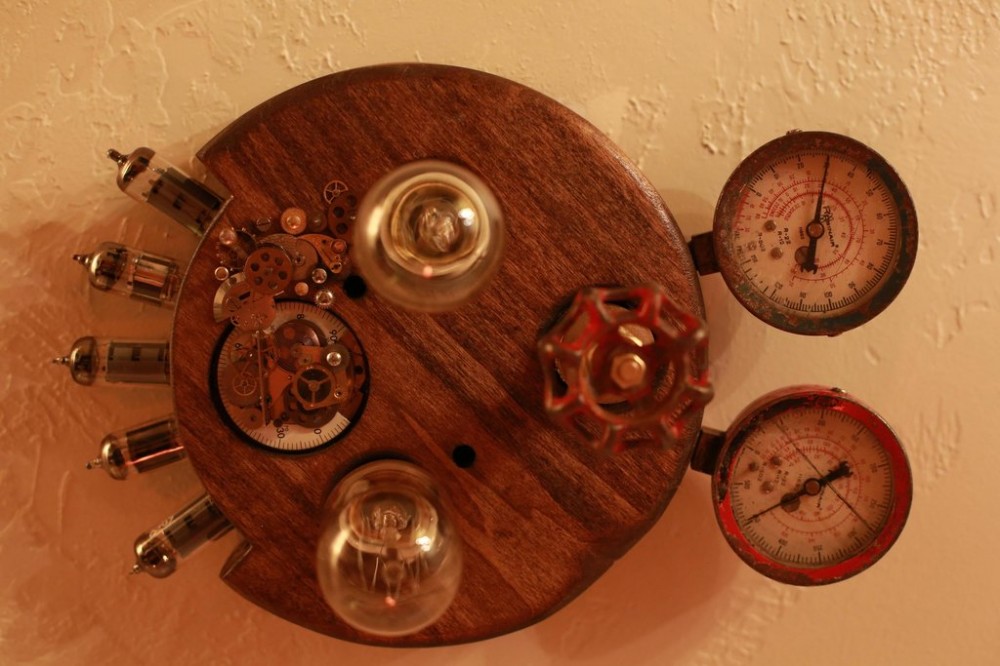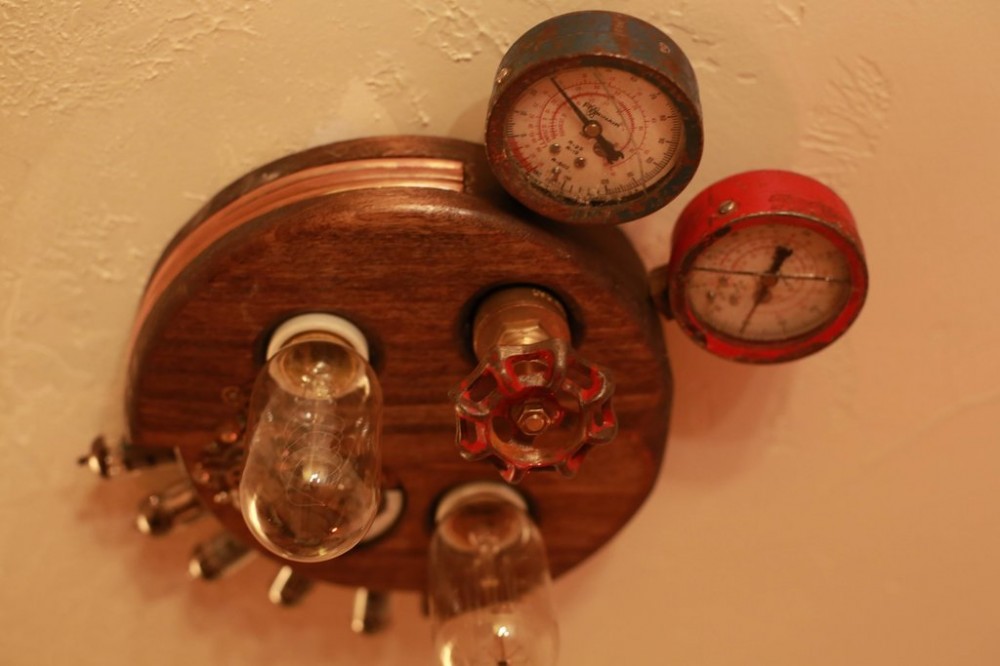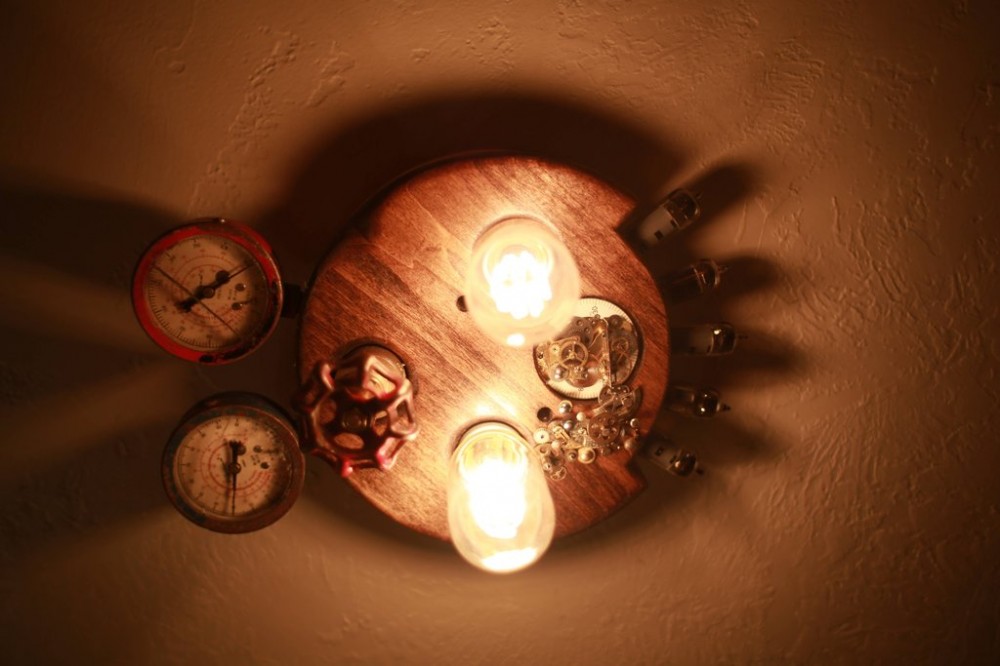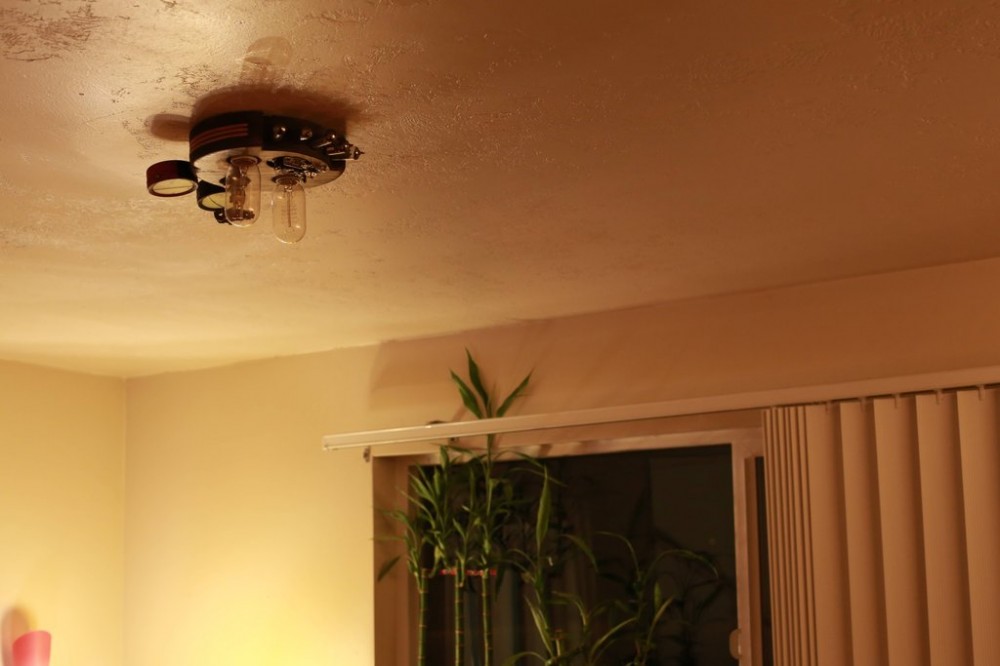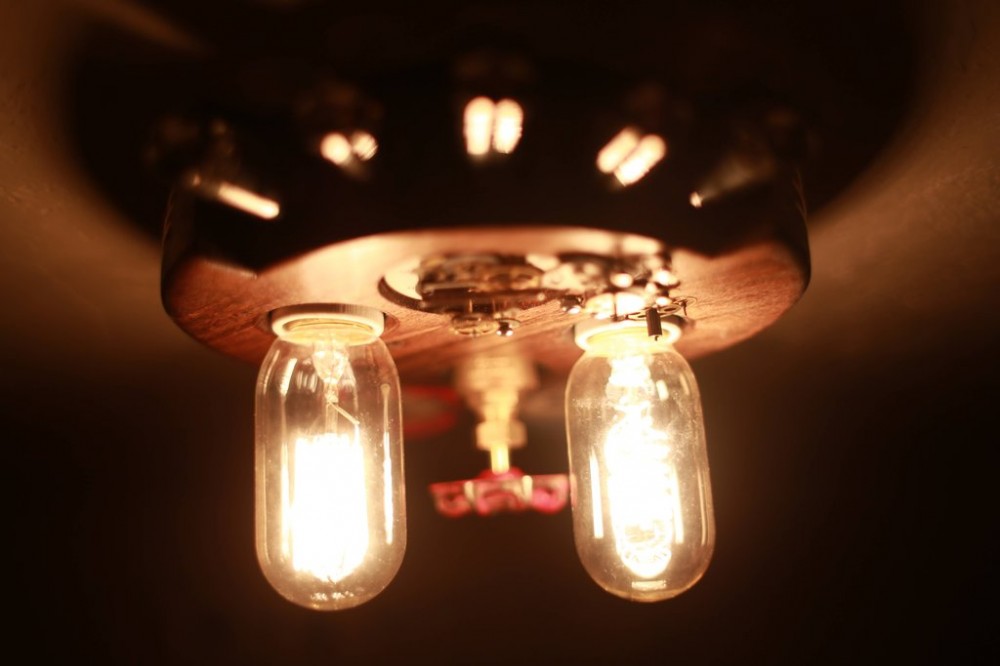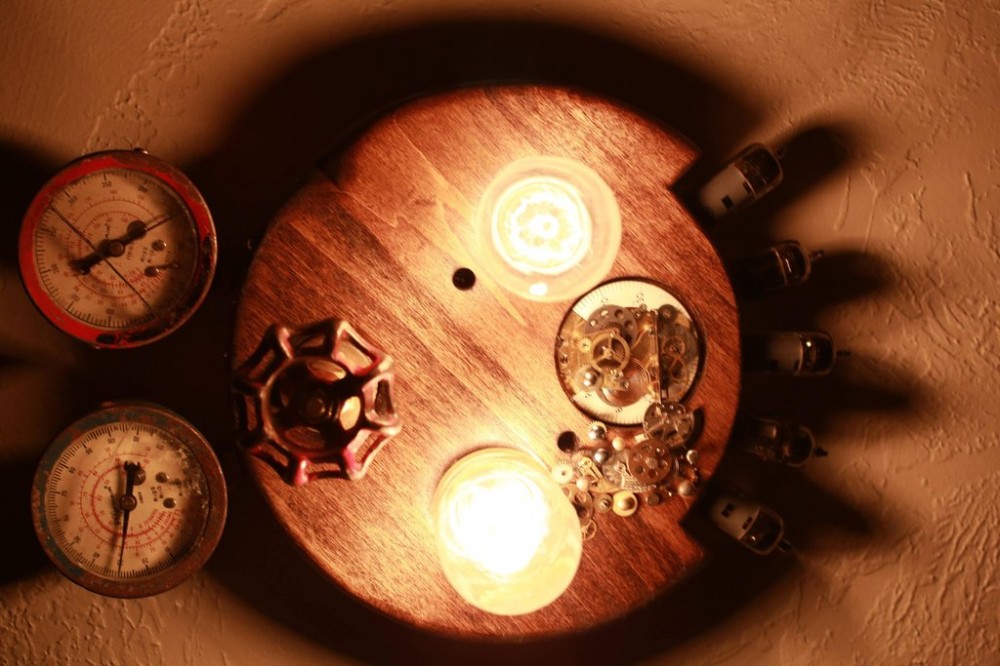 Please send your art and designs
I love when Artists send their work. It's fun to see what new and imaginative steampunk designs can be made.
If you have a design that you would like to submit please let me know in the Contact Us page. I would love to add your steampunk artwork to the blog.
I consider all types of steampunk art. From Steampunk jewelry to rifles. From costumes to Steampunked automobiles. Anything goes.