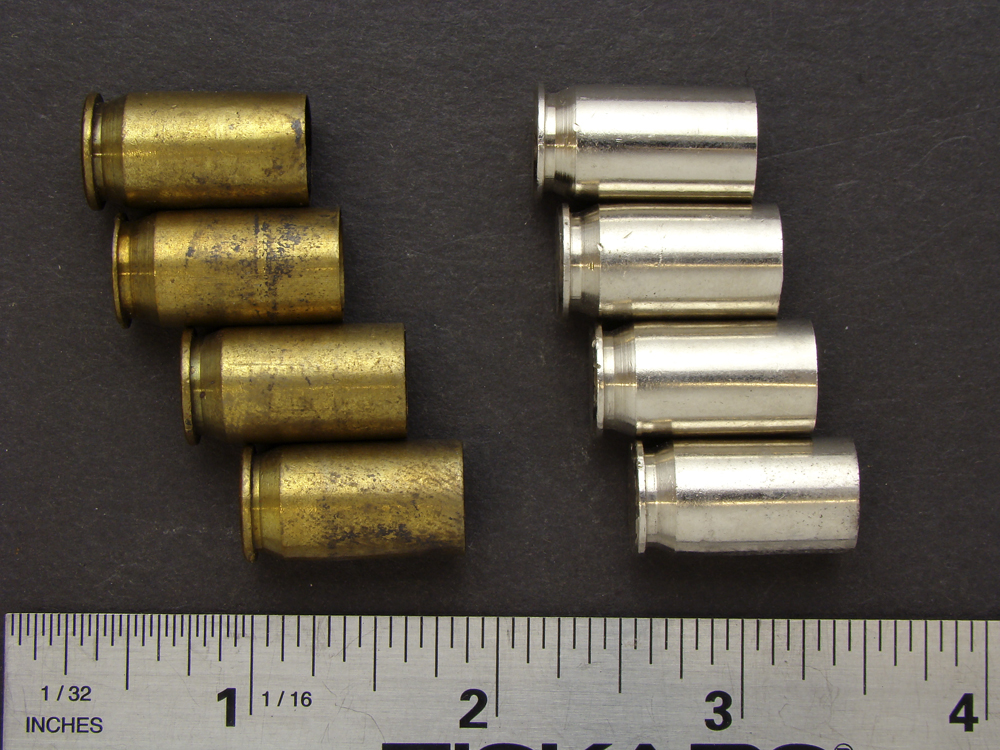 Pictured are eight spent bullet shell casings, four with a lovely warm antiqued brass patina and the other four in silver.
Perfect for use in Steampunk clothing and jewelry designs, they add a wonderful design element to earrings, necklaces and bracelets.
Use these in conjunction with your favorite filigree stampings, watch movements, gears, cogs and watch parts.
You'll love these in your mixed media, assemblage, collage, scrap booking and industrial or altered art projects.