Get Steampunk gears at Steampunk Art Supplies
Our Steampunk Art Supplies Etsy shop  has a great selection of Steampunk gears to choose from. I collect old brass clock movements that have be selected to be scrapped.
These movements are dismantled and cleaned. I remove all the the pinion gears so these Steampunk gears are ready for any Steampunk art project.

The cleaning process is a three part process. First disassemble the clocks. Then remove all of the good salvageable parts and remove the pinions. Then finally run the gears through a special clock cleaning solution in an ultrasonic cleaner.
I try to make the gears ready to use so anyone can get right to making their steampunk art project.
 New Steampunk gear stock all the time
I get new lots of vintage clock movements all of the time. So pleas check it from time to time and see what's been newly listed. I try to keep my stock freshly seeded with new lots.
A gallery of Steampunk gears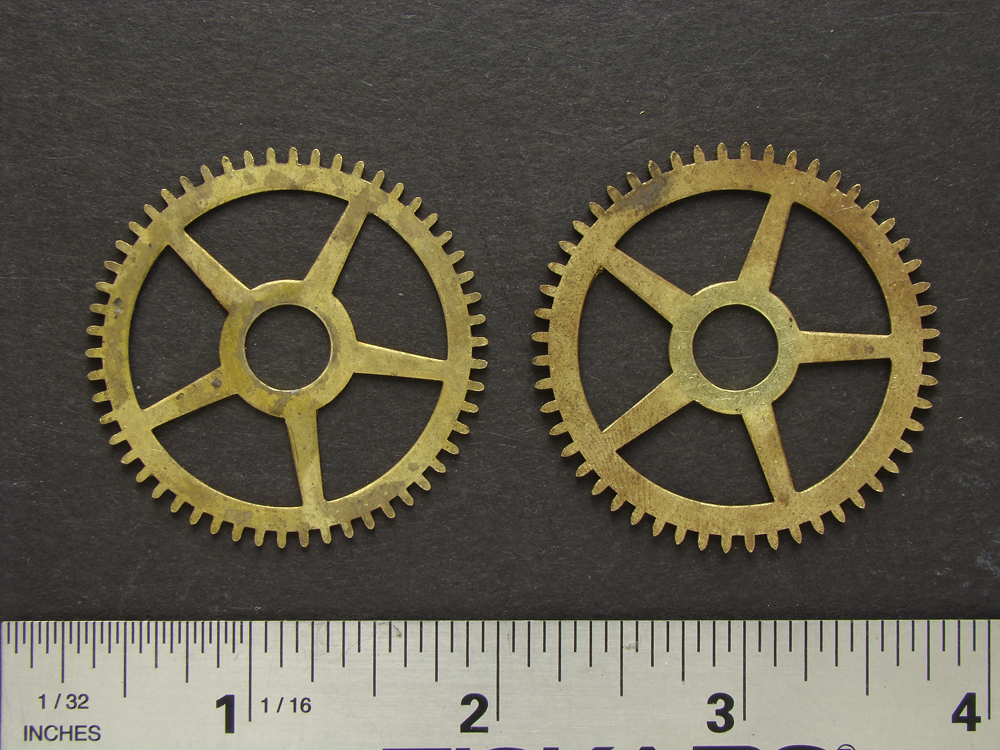 Antique brass Clock gears
I Usually keep about 50 or so different brass gear lots available. I'm also considering making complete brass clock movements available for larger Steampunk projects.
Other Steampunk art supplies
We also carry many other supplies. Most of the time there will be lots of pocket watch parts, full pocket watch movments, gold pendants, watch faces, and many other parts and pieces.